Gigant Club Technical Pages
---
Technical information about the M43 shunter:

Manufacturer
Romania
Mnfr. year
1974-1979
Total number
built for MÁV
160
Diesel engine
MB 836 Bb
Traction
Hydraulic
Cont. Power
331kW
Wheel arrangement
B'B'
Wheel diameter
1000 mm
Total length
11460 mm
Height
4550 mm
Width
3050 mm
Weight
46 t
Max. speed
30 / 60 km/h (*)
(*) Shunter/normal transmission
(**) Picture from: Mihály Óvári ovari@ludens.elte.hu
---
Schema of the engine: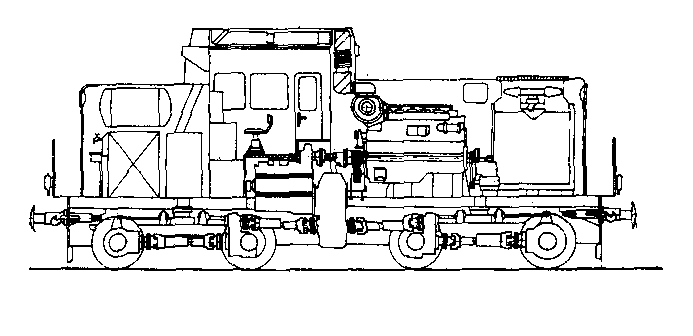 ---

If you have some questions, problems, suggestions or additions, please contact me:

V63 Gigant Club
Imre J&aacutekli: jimre@para.chem.elte.hu


---

Back to the engine list.
Last update: Mon Mar 25 1996
---