NOHAB-GM information
NOHAB-GM információk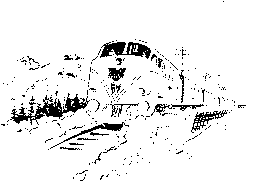 A MÁV M61 sor. mozdonyának története MAGYARUL

<!

A NOHAB leírása MAGYARUL

Current state of the remaining M61 units

A magyarországi NOHABok jelenlegi állapota

Mi lett volna, ha...
---
Acknowledgment
The Gigant Club would like to thank to Per-Erik Matsson (Sweden) for the many-many valuable pictures and other materials that made us possible to make these NOHAB-GM pages.
---
Köszönetnyilvánítás
A Gigant Klub köszönetét fejezi ki Per-Erik Matssonnak (Svédország) sok értékes fotóéer és írásos anyagért, melyekkel segítette ezen oldalak létrejöttét.

---


If you have some questions, problems, suggestions or additions, please contact the V63 Gigant Club.

---
Last update: Wed Apr 15 1997
---